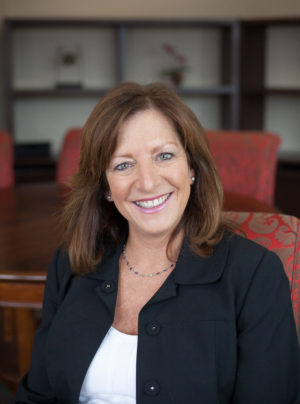 Roseanne Hope practiced commercial real estate law for 20 years with large national law firms including Dorsey and Whitney and Robins Kaplan representing commercial developers, retail, health care, finance and manufacturing companies and financial institutions. Her expertise includes acquisition and sales, development, leasing, financing, workouts, land use issues and general business advice.
In 2009, Roseanne co-founded Compendium Capital, a commercial real estate and banking advisory firm assisting financial institutions in asset repositioning and recapitalization strategies to improve their overall financial health. Serving as President and General Counsel, Roseanne formed joint ventures with private equity investors and the FDIC for acquisition and restructuring of distressed commercial real estate assets.
A lifelong resident of the Twin Cities, she graduated from the University of Minnesota and William Mitchell College of Law, cum laude, where she served as an editor of the Law Review. She also holds a Minnesota real estate broker's license.  Roseanne was the initial president and co-founder of Minnesota Commercial Real Estate Women (CREW), served on the national board of CREW Network and is the CREW 2009 "Spotlight on Success" honoree and winner of the Entrepreneurial Spirit Award in 2011 and Collaborative Business Award in 2016. She is currently serving on the Board of Directors of Camp Fire Minnesota.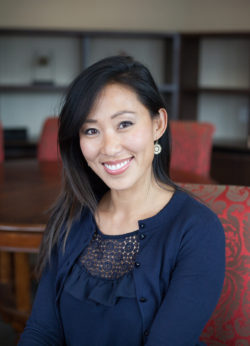 Jinny McCalley is Hope Law's Business Manager and oversees the operations of the firm. She has been with Hope Law since November of 2015. She has over 10 years of experience working closely with and supporting high-level executives. She has played an integral part in managing company websites, payroll, accounts payable/receivable and overall day-to-day business administration. She has received the GE Capital Employee of the Year Award for her support in the legal department.
Jinny grew up in Cedar Rapids, Iowa and has attended the University of Iowa and studied language and cultural studies at Korea University in Seoul, South Korea. She graduated with an Associate's Degree in Business Administration, cum laude, from Kirkwood College in Cedar Rapids, Iowa where she graduated top in her class.
Jinny lives in Carver with her husband and their two daughters. She enjoys regularly volunteering at her church, exploring new travel destinations and staying active with hiking, golfing, biking and snowboarding.